HURLY BURLY THE SQUIRREL NEXT DOOR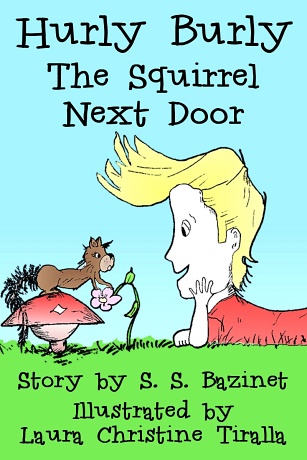 Little Hurly, the squirrel, invites himself in!
DESCRIPTION: Hurly the squirrel is as cute as they come, but would he make a good house guest? When Hurly invites himself into a boy's home, the boy quickly learns that squirrels do not have pleasing inside-the-house manners. This hilarious and brightly illustrated tale of how a squirrel can create chaos will delight young and old readers alike.

Format: Printed Book and Electronic Book
ISBN: 978-1-937279-02-8 (Print version)
ISBN: 978-1-937279-03-5 (ePub version)
ISBN: 978-1-937279-25-7 (Squirrel Facts eBook Edition)
Print: Amazon
EBook: Amazon
Squirrel Facts eBook Edition: Amazon